CTLT Events Newsletter
Sign up today for the CTLT events newsletter, a monthly announcement of free workshops for faculty, staff, and graduate students.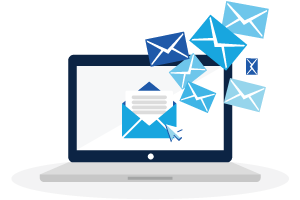 ---
Event Date & Time
Event Description
Please note the final date to register for the CDI is November 24th 2016. The Course Design Intensive (CDI) is a 3-day workshop in which participants work, individually and collaboratively, to design or re-design a course they are (or will be) teaching. Throughout the workshop, participants will acquire a broadened understanding of course design concepts, (more…)
Event Date & Time
Event Description
The Contract Faculty Community of Practice invites you to a Marking Party. Come and join your fellow contract faculty members in a quiet room where we can all concentrate on our grading as we prepare to return term papers and final assignments to our students. You can come for the whole day, or drop in (more…)
Event Date & Time
Event Description
Please note this event has been cancelled. As a follow-up to the New Faculty and Staff Orientation and the Orientation to Teaching this summer, new faculty are invited to a mid-year check-in with UBC's Senior Advisor, Teaching and Learning and Academic Director CTLT, Simon Bates, and CTLT educational consultant staff.  Please join us for a (more…)
Event Date & Time
Event Description
CLAS is a web-based system that integrates video playback, time based annotation and commenting, recording and media management all combined into one application. Students are able to manage their personal annotations and notes to promote self-directed study, while at the same time engaging in social commenting and discussion with their classmates to encourage peer learning. (more…)
Event Date & Time
Event Description
In this open discussion session, faculty members who participate in the SoTL Seed program will be available to talk about their experiences from researching their own teaching practices. For more information about the program, see http://isotl.ctlt.ubc.ca/sotl-seed-fund/.  Facilitator(s): Gail Hammond, Instructor, Food, Nutrition and Health (LFS) Sunita Chowrira, Senior Instructor, Botany (Science) Jenny Peterson, Instructor, Political (more…)
Event Date & Time
Event Description
Teaching portfolios (also called teaching dossiers) document your approach to teaching and your experience as an instructor. They can be used for professional growth and/or in hiring and promotion processes.
In this session, participants will explore the use of teaching portfolios for documenting their educational leadership. This session is open to anyone interested in creating or developing a portfolio to highlight their strengths, growth and accomplishments as an instructor. Faculty members, graduate students and all others welcome.
Event Date & Time
Event Description
For a list of upcoming edX sessions, click here. UBC is adding edX to the "evolving ecosystem of learning technology platforms, tools and applications on campus". edX can be used to provide a blended learning experience for campus-based courses, as well as UBC online and distance courses. In each of these sessions we will be (more…)
Event Date & Time
Event Description
Are you a Graduate Student or TA with questions about teaching? How to deal with challenges in lesson design, marking, or handling office hours? The Grad Team Office Hours are a drop in session for graduate students or TAs where you can ask questions and get one-on-one support around issues in teaching and learning from (more…)
Event Date & Time
Event Description
The TLEF project How Teaching Practices Influence Student Mental Health and Wellbeing reveals how instructional practices can have a positive impact on the student learning experience by promoting their wellbeing.  This interactive session will share our findings, integrate ideas and share strategies via group discussions.  Participants will leave with instructional tools that will not only (more…)
Event Date & Time
Event Description
As a follow up to the successful launch of the First Year Experience Science Education Symposium, we invite all Faculty to participate in a campus-wide FYE forum.  Faculty members who teach first year students in any discipline are invited to come together to make connections with other instructors and with staff who support the first (more…)
Event Date & Time
Event Description
The Drop-In Clinics are open for administrators of UBC weblogs or websites to get one-on-one support in WordPress and Wiki for Teaching and Learning or Administrative purposes. Participants should come prepared with a list of questions specific to their sites when attending this session. Specialists at the clinic will assist you in addressing and resolving those (more…)
Event Date & Time
Event Description
"Teaching with Wikipedia transforms a classroom's boundaries. Every day, students write papers, translate articles, or share photos with their class. Wikipedia assignments transform that classroom into a global audience. Students learn, and then share that learning in their own words, for real readers." Wikieducator In this hands-on workshop we will share examples of instructors who (more…)
Event Date & Time
Event Description
This workshop is now full. To register for the waitlist click "Register Now" and you will be redirected to the waitlist registration page. This workshop is designed for anyone in the UBC teaching and learning community who is interested in integrating Indigenous content into a course they are developing. The workshop will include focused discussions on (more…)
Event Date & Time
Event Description
Student peer feedback is a reciprocal process whereby students provide feedback on the work of peers and receive feedback from peers on their own work. It has several benefits which include providing learners with a greater variety and quantity of feedback, offering feedback that may be easier to understand than that offered by instructors, and (more…)
Event Date & Time
Event Description
Please note this event has been cancelled. The session will look at the development of a field experience course designed for human and environmental sustainability geography students but which has attracted students from across the university. The field course works with community partners in the local community making it a very handoff experience for students. (more…)