CTLT Events Newsletter
Sign up today for the CTLT events newsletter, a monthly announcement of free workshops for faculty, staff, and graduate students.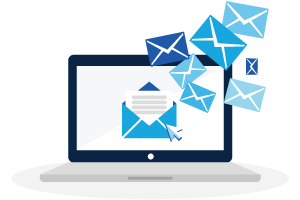 ---
Event Date & Time
Event Description
Registration for the WAITLIST of this ISW opens on Monday September 25th at 9am PST and closes on Friday September 29th at 4:30pm. Click "Register Now" to register for the WAITLIST only. If you are chosen to participate, you will be contacted directly by our office within 10 business days. *** Please note that the dates of this (more…)
Event Date & Time
Event Description
Planning a video project can be overwhelming. Where to begin? This session will provide guidance from media professionals on the many things to consider when undertaking a project, from the simple to the complex. ☰ Demonstration Session Type Facilitator(s):  Jamil Rhajiak, UBC Communications  (and friends) (more…)
Event Date & Time
Event Description
T-BLE is now a 4-week immersive blended course aimed at instructors who are already teaching in the classroom and are considering moving to a blended environment. Participants will have an orientation to blended learning, an opportunity to redesign a module from a current course, and a chance to collaborate with others and gain authentic experience with the blended learning environment.
Event Date & Time
Event Description
In this session, you will learn the basics, plus some helpful tips to save you time while setting up your course in Canvas. Topics in this session will include general navigation of the Canvas interface, notifications and communication, content creation and organization, and assignments (including quizzes, discussions). This workshop is an introduction to Canvas for new users. ⚒ Hands-on Session Type
Event Date & Time
Event Description
Focus groups are utilized for variety of purposes inside and outside of academia. This workshop offers an overview of conducting focus groups as a qualitative approach for program design and evaluation. One application of the method informs instructional designs in higher education. This workshop provides an introduction to planning, administrating and analyzing focus groups. This (more…)
Event Date & Time
Event Description
The Drop-In Clinics are open for administrators of UBC weblogs or websites to get one-on-one support in WordPress and Wiki for Teaching and Learning or Administrative purposes. Participants should come prepared with a list of questions specific to their sites when attending this session. Specialists at the clinic will assist you in addressing and resolving those (more…)
Event Date & Time
Event Description
Registration for the WAITLIST of this ISW opens on Monday October 9th at 9am PST and closes on Friday October 13th at 4:30pm. Click "Register Now" to register for the WAITLIST only. If you are chosen to participate, you will be contacted directly by our office within 10 business days. *** Please note that the dates of this (more…)
Event Date & Time
Event Description
For a list of upcoming edX sessions, click here. UBC is adding edX to the "evolving ecosystem of learning technology platforms, tools and applications on campus". edX can be used to provide a blended learning experience for campus-based courses, as well as UBC online and distance courses. In each of these sessions we will be (more…)
Event Date & Time
Event Description
Canvas Studio is a drop in space for anyone with questions related to UBC's new learning management system Canvas. Here's your chance to sit down with a Canvas expert and review your course design, explore migrating a Connect course to Canvas, and troubleshoot any challenges… ⚒ Hands-on Session Type
Event Date & Time
Event Description
Teaching is an important part of many grad students' present duties and future career plans. But insight into teaching and learning can not only enhance your teaching in the classroom; these same skills can be used to help bridge your specialized disciplinary understanding to new contexts. In this community, grad students who are interested in teaching and learning come (more…)
Event Date & Time
Event Description
Are you working on an educational media project?  Are you planning to produce media content for your course but don't know how to start? UBC Studios is offering a support session where professional media specialists can provide answers to your media production questions.  If you are wondering where to start on a media production, what (more…)
Event Date & Time
Event Description
The ID CoP is a place where like-minded practitioners can come to connect with other Instructional/Learning/Course Designers at UBC, share ideas about integrating technology into learning environments, discuss hot topics and research, explore different platforms and trade examples such as problem-based learning, active learning, case scenarios, peer assessments and other learning modalities. (more…)
Event Date & Time
Event Description
In this session, you will learn the basics, plus some helpful tips to save you time while setting up your course in Canvas. Topics in this session will include general navigation of the Canvas interface, notifications and communication, content creation and organization, and assignments (including quizzes, discussions). This workshop is an introduction to Canvas for new users. ⚒ Hands-on Session Type
Event Date & Time
Event Description
The Drop-In Clinics are open for administrators of UBC weblogs or websites to get one-on-one support in WordPress and Wiki for Teaching and Learning or Administrative purposes. Participants should come prepared with a list of questions specific to their sites when attending this session. Specialists at the clinic will assist you in addressing and resolving those (more…)
Event Date & Time
Event Description
As a follow-up to the New Faculty and Staff Orientation and the Orientation to Teaching this summer, new faculty are invited to a mid-year check-in with UBC's Senior Advisor Teaching and Learning and Academic Director CTLT, Simon Bates, and CTLT educational consultant staff. Please join us for a morning of discussion and reflection. CTLT staff (more…)