CTLT Events Newsletter
Sign up today for the CTLT events newsletter, a monthly announcement of free workshops for faculty, staff, and graduate students.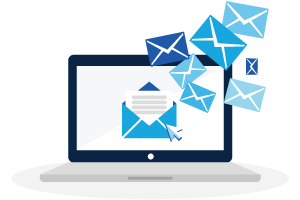 ---
Event Date & Time
Event Description
This self-paced online course aims to support a broad and diverse group of instructors – faculty, staff and students – in their teaching and learning professional development. This asynchronous course is offered on an ongoing basis. Please note that the current offering is developed for those who are beginning to teach and are looking to (more…)
Event Date & Time
Event Description
Come join us at our daily drop-in demo sessions, where you can learn more about the Emerging Media Lab and try out some VR/AR experiences! This event is open to anyone from the UBC community, including staff, students, and faculty. Location: Emerging Media Lab, Irving K Barber Learning Centre, Room 183 (more…)
Event Date & Time
Event Description
Canvas Studio is a drop in space for anyone with questions related to UBC's new learning management system Canvas. Here's your chance to sit down with a Canvas expert and review your course design, explore migrating a Connect course to Canvas, and troubleshoot any challenges… ⚒ Hands-on Session Type
There is no excerpt because this is a protected post.
Event Date & Time
Event Description
In December and January, CTLT will host a series of drop-in sessions to help applicants who are developing proposals in response to Shaping UBC's Next Century Strategic Plan Call for Proposals: Advancing Education Renewal funding. Applicants can drop in to any of these sessions to talk about their project ideas and receive feedback and advice (more…)
Event Date & Time
Event Description
Are you working on a media project? Planning to produce video content for your course but don't know where to start? UBC Studios is offering a drop-in media support session where professional media specialists are available to provide answers to your questions.  If you are wondering: where do I start? what resources are available on (more…)
Event Date & Time
Event Description
Join us face-to-face or virtually for one on one consultations with Learning Designers to explore ways to enhance your students' online learning experience. Bring your courses, ideas and questions, and together we will explore how to incorporate new approaches into your teaching practice. We can give guidance to incorporate online instructional strategies that support:  Motivating students (more…)
Event Date & Time
Event Description
**THIS DROP-IN IS CANCELLED** Note: You are welcome to drop into the LTHub at anytime for support with Qualitrics. Qualtric Studios will start up again in the New Year, thank you. Qualtrics Studio UBC adopted a new survey tool: Qualtrics. Qualtrics is a powerful tool that offers UBC Faculty, and staff with new functionality in (more…)
Event Date & Time
Event Description
The Drop-In Clinics are open for administrators of UBC weblogs or websites to get one-on-one support in WordPress and Wiki for Teaching and Learning or Administrative purposes. Participants should come prepared with a list of questions specific to their sites when attending this session. Specialists at the clinic will assist you in addressing and resolving those (more…)
Event Date & Time
Event Description
Join us face-to-face or virtually for one on one consultations with Learning Designers to explore ways to enhance your students' online learning experience. Bring your courses, ideas and questions, and together we will explore how to incorporate new approaches into your teaching practice. We can give guidance to incorporate online instructional strategies that support:  Motivating students (more…)
Event Date & Time
Event Description
The Drop-In Clinics are open for administrators of UBC weblogs or websites to get one-on-one support in WordPress and Wiki for Teaching and Learning or Administrative purposes. Participants should come prepared with a list of questions specific to their sites when attending this session. Specialists at the clinic will assist you in addressing and resolving those (more…)
Event Date & Time
Event Description
Canvas Studio is a drop in space for anyone with questions related to UBC's new learning management system Canvas. Here's your chance to sit down with a Canvas expert and review your course design, explore migrating a Connect course to Canvas, and troubleshoot any challenges… ⚒ Hands-on Session Type
Event Date & Time
Event Description
At the end of the one-term course, you will be able to use concepts in evidence-based teaching to effectively teach a lesson in an undergraduate classroom, with emphasis on alignment of learning objectives, activities and assessment. UBC graduate students and postdocs from all disciplines are invited to participate.  Successful completion involves participation in 7 out (more…)
Event Date & Time
Event Description
The ID CoP is a place where like-minded practitioners can come to connect with other Instructional/Learning/Course Designers at UBC, share ideas about integrating technology into learning environments, discuss hot topics and research, explore different platforms and trade examples such as problem-based learning, active learning, open education, UDL, peer assessments and other learning modalities. Facilitators:  Afsaneh (more…)
Event Date & Time
Event Description
Join us face-to-face or virtually for one on one consultations with Learning Designers to explore ways to enhance your students' online learning experience. Bring your courses, ideas and questions, and together we will explore how to incorporate new approaches into your teaching practice. We can give guidance to incorporate online instructional strategies that support:  Motivating students (more…)