Upcoming Events
The Centre for Teaching, Learning and Technology (CTLT) provides free in-person and online workshops and events for UBC graduate students, instructors, faculty and staff. Never miss an upcoming event, sign up for the monthly CTLT events newsletter.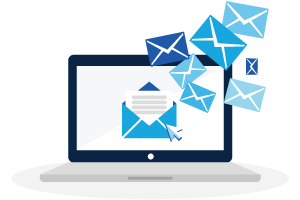 ---
Event Date & Time
Event Description
Vicki George from the Office of Indigenous Strategic Initiatives (OISI) will be joining the Indigenous Initiatives team for a special coffee drop-in focused on the Indigenous Strategic Plan (ISP). Please take some time to familiarize yourself with the ISP ahead of time by reading this overview.   Please focus your questions for Vicki on these (more…)
Event Date & Time
Event Description
Join us for this one-hour introduction to creating, editing  and sharing videos using Kaltura. Kaltura is a media platform where you and your students can create, store, and share multimedia content in Canvas. Whether you want to create short videos to introduce yourself to your students, create lecture videos for your course, or record and (more…)
Event Date & Time
Event Description
Do you have questions and challenges about creating meaningful and successful learning experiences for your students? Maybe you want help in the process of teaching your course in online, hybrid or blended modes. Request a virtual one on one course consultation with a Learning Designer to explore ways to enhance your students' learning experience. This (more…)
Event Date & Time
Event Description
The Drop-In Clinics are open for administrators of UBC weblogs or websites to get one-on-one support in WordPress and Wiki for Teaching and Learning or Administrative purposes. Participants should come prepared with a list of questions specific to their sites when attending this session. Specialists at the clinic will assist you in addressing and resolving (more…)
Event Date & Time
Event Description
This ISW will be held in-person. ***Click "Register Now" to sign up for the WAITLIST only (being on the waitlist doesn't guarantee a spot). IF you are chosen to participate, you will be contacted directly by our office by email (between after signing up and by registration closing date)*** Registration for the WAITLIST of this (more…)
There is no excerpt because this is a protected post.
Event Date & Time
Event Description
The Drop-In Clinics are open for administrators of UBC weblogs or websites to get one-on-one support in WordPress and Wiki for Teaching and Learning or Administrative purposes. Participants should come prepared with a list of questions specific to their sites when attending this session. Specialists at the clinic will assist you in addressing and resolving (more…)
Event Date & Time
Event Description
Are you new to teaching or facilitating online with Zoom or need a refresher? Join us for this introductory online session exploring some of the basics of teaching online with Zoom. There is an optional 30-mins practice time from 1:00-1:30 pm after the presentation. Feel free to stay to practice using Zoom. Session Topics: Set (more…)
Event Date & Time
Event Description
Are you working on a media project? Planning to produce video content for your course but don't know where to start? UBC Studios is offering a drop-in media support session where professional media specialists are available to provide answers to your questions.  If you are wondering: Where do I start? What resources are available on (more…)
Event Date & Time
Event Description
Do you have questions and challenges about creating meaningful and successful learning experiences for your students? Maybe you want help in the process of teaching your course in online, hybrid or blended modes. Request a virtual one on one course consultation with a Learning Designer to explore ways to enhance your students' learning experience. This (more…)
Event Date & Time
Event Description
This ISW will be held in-person. ***Click "Register Now" to sign up for the WAITLIST only (being on the waitlist doesn't guarantee a spot). If you are chosen as a participant you receive an email to confirm your registration (between after signing up and by registration closing date)*** Registration for the WAITLIST of this ISW (more…)
Event Date & Time
Event Description
Do you have questions and challenges about creating meaningful and successful learning experiences for your students? Maybe you want help in the process of teaching your course in online, hybrid or blended modes. Request a virtual one on one course consultation with a Learning Designer to explore ways to enhance your students' learning experience. This (more…)
Event Date & Time
Event Description
*This ISW will be held online* The Graduate Instructional Skills Workshop on September 19, 24, October 1 & 2, 2022 will be hosted online using Canvas and Zoom. *** Please note that the dates and times of the ONLINE ISW are as follows*** Meeting 1 (pre-meeting): Monday, September 19, 5 – 7 PM Meeting 2: Saturday, September (more…)
Event Date & Time
Event Description
Do you have questions and challenges about creating meaningful and successful learning experiences for your students? Maybe you want help in the process of teaching your course in online, hybrid or blended modes. Request a virtual one on one course consultation with a Learning Designer to explore ways to enhance your students' learning experience. This (more…)
Event Date & Time
Event Description
Do you have questions and challenges about creating meaningful and successful learning experiences for your students? Maybe you want help in the process of teaching your course in online, hybrid or blended modes. Request a virtual one on one course consultation with a Learning Designer to explore ways to enhance your students' learning experience. This (more…)