CTLT Events Newsletter
Sign up today for the CTLT events newsletter, a monthly announcement of free workshops for faculty, staff, and graduate students.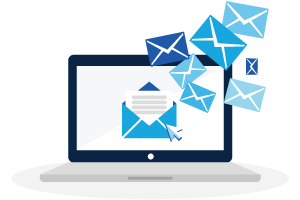 ---
Event Date & Time
Event Description
Please note that the dates of this event are December 10, 11 & 12, 2019.  To register, please click "register now" to fill out an application. Note: In order to accommodate different demands on time, this workshop will be offered over 3 shorter days. Workshop Overview: This 3-day workshop, which focuses on teaching groups of students, is (more…)
There is no excerpt because this is a protected post.
Event Date & Time
Event Description
Are you working on a media project? Planning to produce video content for your course but don't know where to start? UBC Studios is offering a drop-in media support session where professional media specialists are available to provide answers to your questions.  If you are wondering: where do I start? what resources are available on (more…)
Event Date & Time
Event Description
Are you working on a media project? Planning to produce video content for your course but don't know where to start? UBC Studios is offering a drop-in media support session where professional media specialists are available to provide answers to your questions.  If you are wondering: where do I start? what resources are available on (more…)
This content is password protected. To view it please enter your password below: Password: (more…)
Event Date & Time
Event Description
Please note that the dates of this event are February 18, 19 & 20, 2020.  To register, please click "register now" to fill out an application. Workshop Overview: This 3-day workshop, which focuses on teaching groups of students, is designed to enhance the teaching effectiveness of both new and experienced educators. In a supportive atmosphere, you (more…)
Event Date & Time
Event Description
Are you working on a media project? Planning to produce video content for your course but don't know where to start? UBC Studios is offering a drop-in media support session where professional media specialists are available to provide answers to your questions.  If you are wondering: where do I start? what resources are available on (more…)
Event Date & Time
Event Description
Are you working on a media project? Planning to produce video content for your course but don't know where to start? UBC Studios is offering a drop-in media support session where professional media specialists are available to provide answers to your questions.  If you are wondering: where do I start? what resources are available on (more…)
Event Date & Time
Event Description
Are you working on a media project? Planning to produce video content for your course but don't know where to start? UBC Studios is offering a drop-in media support session where professional media specialists are available to provide answers to your questions.  If you are wondering: where do I start? what resources are available on (more…)
This content is password protected. To view it please enter your password below: Password: (more…)
Event Date & Time
Event Description
Please note that the dates of this event are May 7, 8, 11, 12, 2020.  To register, please click "register now" to fill out an application. Note: In order to accommodate different demands on time, this workshop will be offered over 4 shorter days. Workshop Overview: This 4-day workshop, which focuses on teaching groups of students, is designed (more…)
Event Date & Time
Event Description
Are you working on a media project? Planning to produce video content for your course but don't know where to start? UBC Studios is offering a drop-in media support session where professional media specialists are available to provide answers to your questions.  If you are wondering: where do I start? what resources are available on (more…)
Event Date & Time
Event Description
Please note that the dates of this event are June 16, 17, 18, 2020.  To register, please click "register now" to fill out an application. Workshop Overview: This 3-day workshop, which focuses on teaching groups of students, is designed to enhance the teaching effectiveness of both new and experienced educators. In a supportive atmosphere, you will (more…)
Event Date & Time
Event Description
Are you working on a media project? Planning to produce video content for your course but don't know where to start? UBC Studios is offering a drop-in media support session where professional media specialists are available to provide answers to your questions.  If you are wondering: where do I start? what resources are available on (more…)
Event Date & Time
Event Description
Please note that the dates of this event are July 15, 16, 20 & 21, 2020.  To register, please click "register now" to fill out an application. Note: In order to accommodate different demands on time, this workshop will be offered over 4 shorter days. Workshop Overview: This 4-day workshop, which focuses on teaching groups of students, is (more…)