CTLT Events Newsletter
Sign up today for the CTLT events newsletter, a monthly announcement of free workshops for faculty, staff, and graduate students.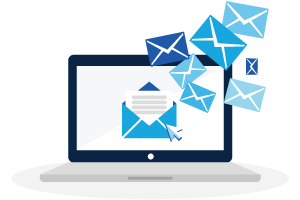 ---
Event Date & Time
Event Description
Join us face-to-face or virtually for one on one consultations with Learning Designers to explore ways to enhance your students' online learning experience. Bring your courses, ideas and questions, and together we will explore how to incorporate new approaches into your teaching practice. We can give guidance to incorporate online instructional strategies that support:  Motivating students (more…)
Event Date & Time
Event Description
The Scholarship of Teaching and Learning (SoTL) builds a bridge between teaching and research in our disciplines. SoTL is the systematic inquiry into student learning to advance the practice of teaching. Celebrate SoTL Day, co-hosted by the Institute for the Scholarship of Teaching and Learning (ISoTL), the Centre for Teaching, Learning, & Technology (CTLT), and (more…)
Event Date & Time
Event Description
Qualtrics Studio UBC adopted a new survey tool: Qualtrics. Qualtrics is a powerful tool that offers UBC Faculty, and staff with new functionality in survey creation, data-analysis, and reporting. Join us for the the bi-weekly qualtrics studio to explore qualtrics together and to receive support and guidance using this tool.  The session is geared towards (more…)
There is no excerpt because this is a protected post.
Event Date & Time
Event Description
The Drop-In Clinics are open for administrators of UBC weblogs or websites to get one-on-one support in WordPress and Wiki for Teaching and Learning or Administrative purposes. Participants should come prepared with a list of questions specific to their sites when attending this session. Specialists at the clinic will assist you in addressing and resolving those (more…)
Event Date & Time
Event Description
Beginning in September, CTLT and Faculty support units will be hosting a series of drop-in sessions to help applicants in the development of their Large TLEF Transformation, Small TLEF Innovation, and Open Educational Resources (OER) Fund project proposals. Applicants can drop in to any of these sessions to talk about their project ideas and receive (more…)
Event Date & Time
Event Description
***Click "Register Now" to sign up for the WAITLIST only (being on the waitlist doesn't guarantee a spot). IF you are chosen to participate, you will be contacted directly by our office by email (between after signing up and by registration closing date)*** Registration for the WAITLIST of this ISW opens on Monday September 9 at 9am PST (more…)
Event Date & Time
Event Description
Canvas Studio is a drop in space for anyone with questions related to UBC's new learning management system Canvas. Here's your chance to sit down with a Canvas expert and review your course design, explore migrating a Connect course to Canvas, and troubleshoot any challenges… ⚒ Hands-on Session Type
Event Date & Time
Event Description
Are you working on a media project? Planning to produce video content for your course but don't know where to start? UBC Studios is offering a drop-in media support session where professional media specialists are available to provide answers to your questions.  If you are wondering: where do I start? what resources are available on (more…)
Event Date & Time
Event Description
Join us face-to-face or virtually for one on one consultations with Learning Designers to explore ways to enhance your students' online learning experience. Bring your courses, ideas and questions, and together we will explore how to incorporate new approaches into your teaching practice. We can give guidance to incorporate online instructional strategies that support:  Motivating students (more…)
Event Date & Time
Event Description
The Drop-In Clinics are open for administrators of UBC weblogs or websites to get one-on-one support in WordPress and Wiki for Teaching and Learning or Administrative purposes. Participants should come prepared with a list of questions specific to their sites when attending this session. Specialists at the clinic will assist you in addressing and resolving those (more…)
Event Date & Time
Event Description
Beginning in September, CTLT and Faculty support units will be hosting a series of drop-in sessions to help applicants in the development of their Large TLEF Transformation, Small TLEF Innovation, and Open Educational Resources (OER) Fund project proposals. Applicants can drop in to any of these sessions to talk about their project ideas and receive (more…)
Event Date & Time
Event Description
Canvas Studio is a drop in space for anyone with questions related to UBC's new learning management system Canvas. Here's your chance to sit down with a Canvas expert and review your course design, explore migrating a Connect course to Canvas, and troubleshoot any challenges… ⚒ Hands-on Session Type
Event Date & Time
Event Description
Join us face-to-face or virtually for one on one consultations with Learning Designers to explore ways to enhance your students' online learning experience. Bring your courses, ideas and questions, and together we will explore how to incorporate new approaches into your teaching practice. We can give guidance to incorporate online instructional strategies that support:  Motivating students (more…)
Event Date & Time
Event Description
Did you know that Canvas has an API (Application Programming Interface) that allows users to interact with Canvas using code? All UBC students, faculty, TAs, and staff are able to access the Canvas API simply by virtue of having a Canvas account.  In this workshop, instructors will learn how to access the Canvas API and (more…)