Event Date & Time
Event Description
** Event Full 
Please consider alternative dates
Please note that the dates of this event are December 10, 11 & 12, 2019.  To register, please click "register now" to fill out an application.
Note: In order to accommodate different demands on time, this workshop will be offered over 3 shorter days.
Workshop Overview: This 3-day workshop, which focuses on teaching groups of students, is designed to enhance the teaching effectiveness of both new and experienced educators. In a supportive atmosphere, you will have a chance to try new teaching approaches and to sharpen existing skills. During the workshop, you will design and conduct three "mini-lessons" and receive verbal, written and video feedback from your peers. In addition, you will reflect on your own teaching practices. The success of this program relies on the active participation and collaboration of all participants who, as a team, work together to support each other in enhancing their teaching effectiveness. In addition to our face-to-face time during the workshop, participants should allocate about an hour before the workshop and during the evenings of the workshop for some online activities. A certificate of completion will be awarded to each participant.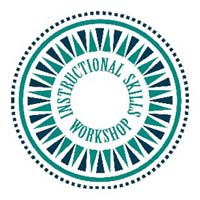 Requirements and Certification: The Instructional Skills Workshop is an internationally certified program that is offered and recognized around the world. For the international certification to be meaningful, all certifying institutions agree to meet four core requirements:
24 (21.5) hours of contact/content
3 mini-lesson cycles per participants (11-13.5 hours minimum)
Theme sessions on lesson basics, learning theory, and at least one topic (6 hours minimum)
Provide a safe, confidential, peer-led, learning community-based structure (this typically takes 4.5 hours over 3 to 4 days to build and maintain)
Additional information on the Faculty ISW can be found online here.
Registration Process: If you are interested in attending this workshop, please click "register now" to fill out an application. In addition to personal information, we will ask you to describe your courses, your teaching approaches, and your goals for participating in this workshop.  All applications will be reviewed and participants will be contacted in 2 to 3 weeks. At that point, we will ask you to secure your registration with a $60 refundable deposit and give you a copy of the Workshop Manual.
Am I Eligible to Apply:
We use the term "faculty" to mean anyone who:
Teaches a credited course at UBC
Coordinates programs for students enrolled in credit courses at UBC
Leads or designs teaching and learning events, not mentioned above, that are for, or otherwise support, students enrolled in credit course at UBC
If you have any issues registering, please contact ctlt.events@ubc.ca.